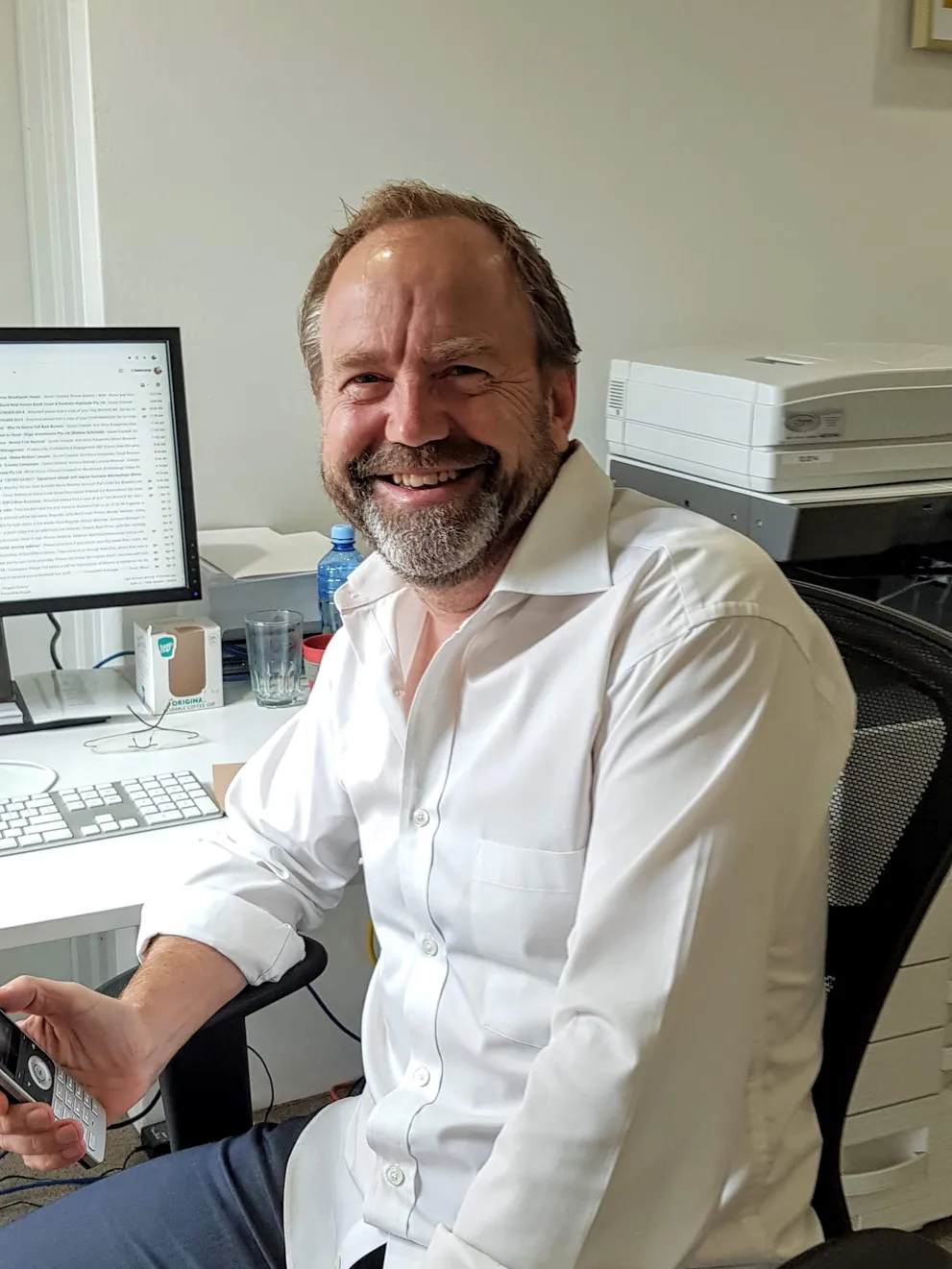 After finishing his university degree in European Studies with Spanish in England, John started his IT career in computer programming with EDS (a Hewlett Packard company). He then moved to Oracle as a training consultant.
From England, John moved to Spain for three years, where he worked for the Dutch multinational, Stork, selling PC-based label (barcode) design and variable print software.
In 1991 John and his family emigrated to Australia and at this point swapped from selling barcode printing technologies to barcode reading technologies - RF (radio frequency) terminals with barcode scanners in warehouses. During this time, John went on to lead the Siemens' Real Time Logistics Group (a $17m business and team of seven).
Two of John's Siemens' colleagues established a company specialising in enterprise Wi-Fi. After transitioning his career into professional fundraising for charities (for six years), John returned to IT, joining these colleagues in their company, NetWireless. John was instrumental in securing master supply agreements (MSAs) for Net Wireless with Optus and Kmart and in significantly growing NetWireless's sales and profile outside Victoria.
Having moved to the NSW South Coast John joined IT Basecamp in October 2018 in as Partnerships Manager, focussing on client liaison and developing new business.